We help companies get instant Sales with Facebook Ads with 5x ROAS
Having Years of Experience with FB Ads
Scale Sales to $1M
Stop walking and start running towards your 1st $ Million Goal
5x Increase in ROAS
We prioritize your ROI and get you Sales without burning your Marketing budget
Reduce Cost Per Lead by 120%
Capture Qualified Leads that convert better without wasting time on disinterested ``leads``
Are your marketing efforts going in vain?
Start Getting Results From Your Marketing Efforts
Any company with a great product but no Sales
Since years we have come across many bright founders who have amazing products but they just don't know how to generate Sales.
WE SOLVE THIS IN 3 WAYS USING FACEBOOK
1. Lookalike Ads – We use LaL Ads and provide Facebook with reliable Data points to observe patterns and create a pool of audiences that is more likely to buy our product. This is the strongest feature of Facebook Ads and we use it heavily for selling B2B products on Facebook
2. Dynamic Ads – We use Dynamic Ads to reach out to the previously engaged audiences. This reduces the cost and provides high conversion rates.
3. Lead Gen Ads – We use Lead Generation Ads to find qualified Leads for companies that are looking to find Leads and close them with the help of an Inside Sales Team via Calls or through Email
We follow a Process to successfully run Facebook Ads
We use methods that we have learnt after spending thousands of our own dollars and we will help you with our experience
Step 1. Product Market Fit
We sit down and figure with you if you are creating a specific solution for a specific person and then we create a messaging that resonates with your audience.

Step 2. Experiment Ads
We then start quickly testing what works and what doesn't before we start investing time and resources in a certain direction.

Step 3. Optimize the Landing Page
Based on our learning from the experiment, we help you optimize the landing page for better conversions.
Step 4. Run Conversion Campaigns
Now when we have figured our sweet spot, we start running Conversion Campaigns and drive gradual results.
Step 5. Scale Ads
It takes Facebook some time to learn more about your preferred audience. We start giving better data to Facebook and start scaling your Sales.

Step 6. Maintain and Grow
Once we have got it figured we monitor and maintain your Ads, create new Ads to replace decaying Ads and keep the pace going up and up.
We had a privilege to work with these amazing companies, the more companies we work with the more we learn about common difficulties and their solutions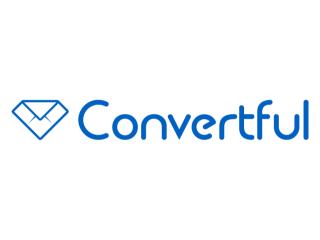 Ruslan Suhar
Founder at Convertful
Dev is an incredibly talented, passionate and responsible person. He has experience in promoting SaaS startups, and he always thinks several steps forward. In fact, he helped Convertful to succeed with the initial traction. If you need a SaaS Marketing Expert, then Dev is your guy!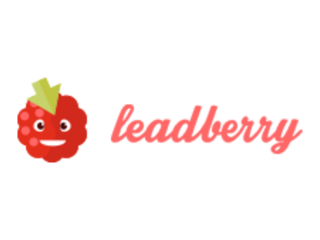 Adam Jankovits
CEO at LeadBerry
Dev helped us (Leadberry.com) with a promotion that had some great results. His suggestions were helpful to create a strong and effective marketing strategy around the product.
Chris Banks
Founder/CEO at ProWritingAid
Dev ran a great promotion for us. He understands how to market Saas companies. I would recommend working with him
Are your marketing efforts going in vain?
Start Getting Results From Your Marketing Efforts